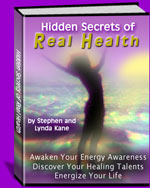 "This book has completely restructured my consciousness"

Robin W, Australia
To order a Food Energy Awareness Solutions and Training (FEAST) consultation please click on the relevant button below




Fee for UK and Europe: £87.00 - click here:

Fee for USA & Hawaii: $145 - click here:



After your payment has completed, you will receive a receipt from paypal@realhealth-online.com and we will email you re a convenient appointment time.






If you are a UK resident and would prefer to pay by cheque or internet banking please call us on 0207 193 7614 for details
"My symptoms have improved tremendously . . . I'm massively better"
Helen Y, UK
"I have been following the directions carefully - using all the items that you have suggested and following the diet as well. I have lost 14 pounds and my period was actually on track this month . . ."
Lisa H, USA
Just to say I am feeling FABULOUS since my dietary overhaul. Have started eating fish daily for the first time in 18 years and am feeling like a different person.
Lindsay T, USA