"I'd just like to say thank you for such a transformational experience - I go to many trainings/seminars/workshops but never come away feeling I've got something profound for me, for my life and for the benefit of those around me by the knock-on effects of living one's life with intent. The gifts you imparted were not only empowering, they were given with such integrity and generosity of spirit that they are too valuable and precious to ever think of discarding."
Elise S, London
I'm just finding so many instances over the last few days where I've been lead to do things my conscious mind wouldn't have done of its own accord - with such wondrous results! Every time it happens, I thank spirit (and both of you!). Moira S, Brighton
To register and pay for the


Living With Energy Awareness training
April 6th and 7th, 2013,Brighton, UK




Click the button below. All major credit cards accepted (click the 'do not have paypal account' button to pay by credit card if you do not have a Paypal account) as well as payment by Paypal.


Course Fee: £247.

Earlybird fee: (for payments before March 7th) - £227




Please call or email Carol to you'd like to request making part payments

If you don't have a PayPal account, please click the link on the bottom right of the PayPal payment screen to pay by credit card. You do not need a PayPal account to do this.
Want to know more about the hidden world of energy in which we all live? Take a look at our e-book: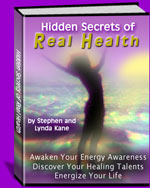 It's fully indexed and full of practical techniques you can use to change the energy in your environment to support your good health and other areas of your life.